Cycling paradise Müritz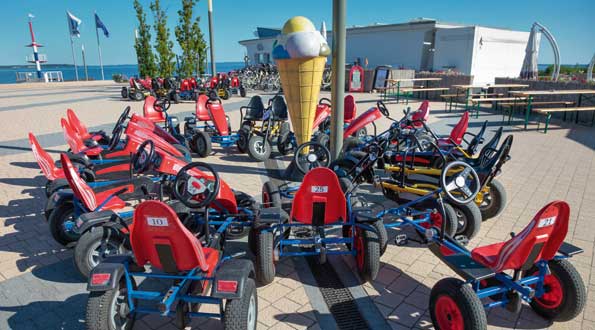 The Mecklenburg Lake District is a paradise for cyclists. The stretching network has been very well developed in recent years and the Hafendorf Müritz is the perfect starting point for a tour through the national park.
For experienced: The Müritz bicycle round way is 88km and leads through a beautiful landscape. If you want something more comfortable, share the route in 2 days. From the ship wharf of the White Fleet in Waren you can return by boat halfway or restart the second day.
Of course, there are also numerous cycle paths for a smaller excursion into the unique nature.