Events 2023
Black Tigers on 16.06.2023 - Concert
Do you feel like partying again? Then come to us on 16.06.2023 in the Hafendorf Müritz, Rechlin, to the Pirates Bar. Here the Black Tigers, a regional live band, rock the stage from 7 to 10 pm.

The oldie band from Waren (Mueritz) will sweep you away, especially with oldies from CCR, Clapton, Stones and other rock greats. Take off your shoes, shake your hair and dance in the sand of the Pirates Bar!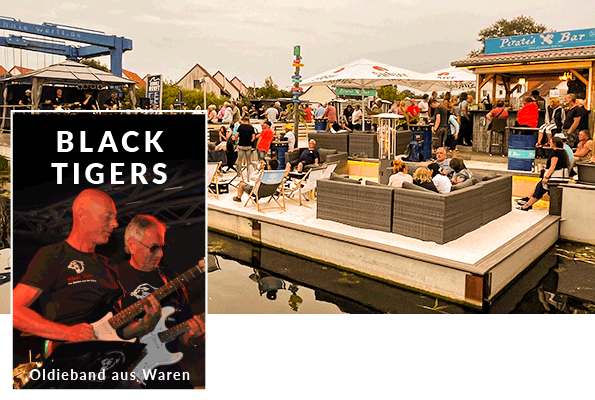 Date
Friday, June 16, 2023
7 to 10 pm
Location
Pirates Bar at the Hafendorf Müritz, Rechlin
Costs
food and drinks
At the Pirates Bar we sell different alcoholic drinks (e.g. cocktails), non-alcoholic drinks and snacks.
More about the band