Floating houses at the harbour village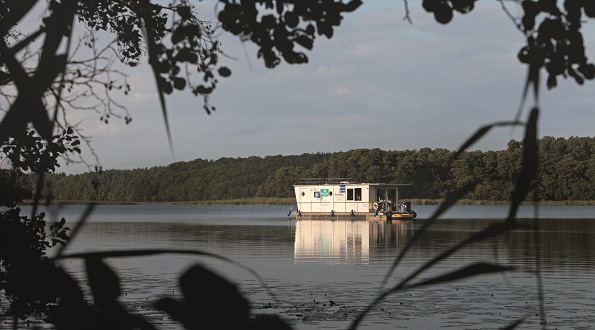 At the harbor village we are offering you our floating Holiday houses, our '' Febomobile ''.
The houseboats are perfect for 2 to 7 persons and offer excellent comfort. Besides the comfy bunks, commodious lounge and bathroom, you can expect an equipped kitchen with a cooker, an oven and a fridge. Even in cooler seasons our holiday houses offer a cosy atmosphere, because of the good insulation and heater.
Use the Febomobil as a base for your holidays on the water and enjoy the view over the lake. Even as a boat for fisherman the Febomobil is perfect, because of the large outdoor area.
Because of the 15 hp outboard motor you can drive the Febomobil without a license. So you can decide, if you go on an adventure or if you just stay at the Marina and have relaxed holidays.